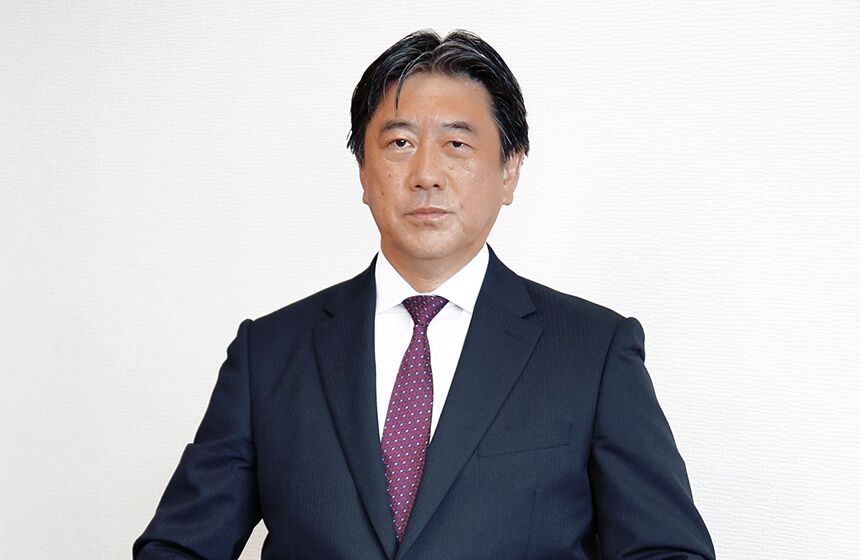 Message from the President
Takara Pac Ltd. was founded in 1955 as a sales company for adhesive cellophane tape.
Since the first adhesive label released in 1960, we have always been working to develop packaging materials and labor-saving equipment, centering on adhesive products, based on the motto of our basic management philosophy of "Let's take importance of humans"
In 1967, we introduced flexo presses from the U.S. for adhesive label printings ahead of other companies. As a pioneer of flexo printing technology in Japan, we have become a core member of the Japan Flexo Technology Association, and we are working to disseminate the flexo printing technology.
Furthermore, in 2010, we introduced a digital printing press HP indigo in anticipation of future trend in the printing industry. We are expanding the range of printing to meet the diversifying needs of customers and working to make use of it.
Moreover, we are actively involved in environmental issues in order to build a sustainable society. In 2004, we are admitted by ISO14001 certification, an international standard, with the aim of contributing to society, and we are pursuing human and global friendly packaging.
In 2013, looking ahead to globalizing markets. Takara Pack, the first overseas based in Thailand, was established. We intend to promote a wide range of proposal activities from the global perspective through close collaboration between Japan and overseas.
We celebrated our 65th anniversary in 2020.
We will continue to develop products by leveraging our network of many prominent supplies and manufactures that we have built over the past history and collaborating with them.
Based on sprits of respects for humanity, we will continue to use the adhesive processing technologies and adhesive product attachment technologies that we have cultivated over the year to make full use of automatic recognition technologies, such as barcodes, two dimensional symbols, and IC tags, as well as information technologies such as AR, to identify the needs of the times from various perspectives and propose the rationalization of our customer's packaging processes from the design planning of product packaging.
In addition, we will contribute to society by collecting the wisdom of all employees, demonstrating our planning and creativity, in areas ranging from security packaging and traceability systems to provide consumers with safety and peace of mind, to solutions for environmental issues.