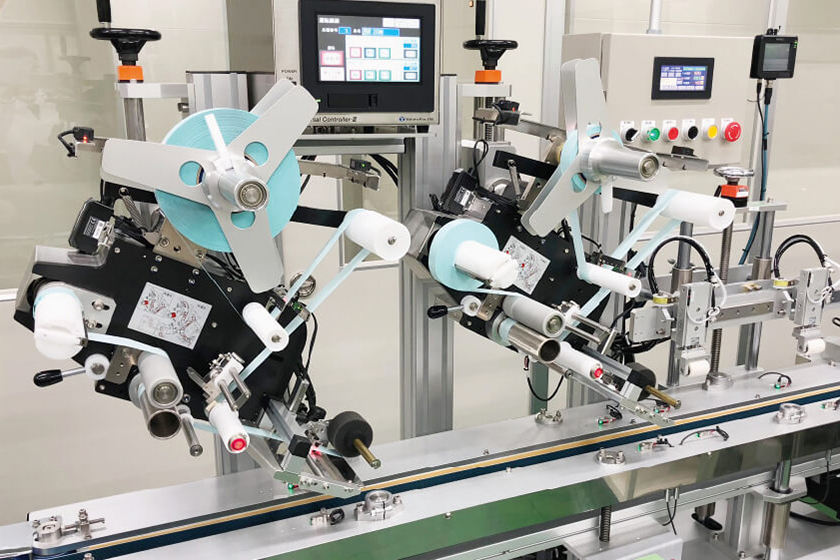 We aim to rationalize packaging.
Since launching the self-labeler and box sealer for the first time in 1961, we have been working on the development of various equipment in a wide range of fields from handwork equipment to automatic lines. In addition to products developed in-house, we also have peripheral equipment such as printing equipment and image processing inspection equipment, and have a system in place to meet various needs.
Labeler
Tape Sealer
ABLS-Ⅲ

A high-performance tape sealer that automatically attaches L-shaped tape to a small box.

L seal soft touch

You can easily attach the tape to the small box by hand.